Mission Statement
Being the local real estate expert, I partner with my clients to understand and achieve their real estate and financial goals while strengthening and generating economic growth for the community of Humboldt.
Meet Agent Annalise
Being the local real estate expert, Annalise von Borstel partners with her clients to understand and achieve their real estate and financial goals while strengthening and generating economic growth for the community of Humboldt. As a Broker Associate with Ming Tree Realtors, she has dedicated her career to empowering clients with the knowledge they need to understand the transaction process. Annalise is deeply invested in the community, and leverages the relationships she has built to help her clients succeed.
Prior to her time as a Realtor, Annalise worked in the finance industry as a loan specialist. Her strong financial background and drive to contribute to the well-being of this community make her an expert on today's market.
Annalise has dedicated her career to helping clients feel confident when it comes to buying and selling their homes. She has extensive knowledge and experience in Humboldt County and can find exactly what her clients need. In her free time, Annalise volunteers for the Rotary Club of Eureka and serves as a board member for the local Credit Union. She also loves the outdoors and exploring all that Humboldt has to offer.
Owning a home is so much more than a place to hang your hat—it means better health, stronger security, and higher hopes for the future of our families. Buying or selling a home doesn't happen overnight. Call Annalise today to start preparing for your future plans, so when the moment is right, you can make your move!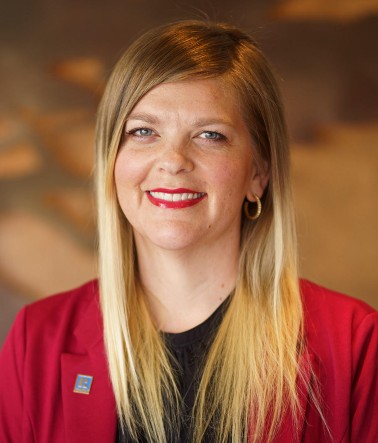 Your Realtor At All Stages
Buyer
Buyer
Are you looking to purchase a home or investment property without all the confusion and hassle? I provide a wide range of resources and services as part of my Humboldt Buyers Resource Guide that I have developed through years of experience and scores of property transactions.
I'm licensed to show and sell any property anywhere in Humboldt County and I love house hunting! Check out all the active listings here on my site, and let me know which ones you're interested in.
I can connect you with local lenders and help walk you through the home buying process from planning your purchase to closing escrow. I'll help you get your ducks in a row!
Seller
Seller

Are you looking to sell a home or investment property? My Humboldt Marketing Guide provides every marketing tool needed for my clients and their listing, including; professional photography, 3D floor plan, virtual tours, staging and of course digital marketing on 1000s of websites and social media.
As a full time real estate agent, I know what buyers are looking for from many years of experience, I'll help make the process easy so you can move on to the next chapter in your lives!
Agent Annalise's Personal Commitment to You:
Connected to Community
I am deeply invested in our community and seeing the economic ripple effect that comes from homeownership. I leverage the relationships I've built to help my clients succeed.
Empowering with Knowledge
I strive to be your go-to Humboldt real estate expert and am continually growing as a professional so that I can help you understand the transaction process.
Driven by Integrity
I promise to earn your trust by being proactive in my communication, diligent in following through with my actions and committed to acting with compassion in every interaction.
Annalise helped us find our dream home and list our current residence.

She was extremely knowledgeable and helpful during the whole process. She is ethical and forthright. Trustworthy not all about closing the sale.

She genuinely wants to see people find a home that meets their needs and makes them happy. She really knows the North Coast and has a very good understanding of the local market.
Annalise was great to work with. She was thorough and patient when helping us search for our home.

She always took time to explain anything we needed clarification on and made us feel comfortable and knowledgeable during our home search. I would highly recommend her!
Loved working with Annalise on getting our first home. She answered any questions we had and explained in detail anything we did not understand as first home buyers.

I loved that she was able to work with our schedules and made things happen fast. Annalise kept us up to date on any details or changes being made. She listened to our concerns and wishes as we looked at properties and would suggest locations she thought we would like.

Annalise made the process easier and less stressful for us and I would definitely recommend her and contact her again in the future.
Annalise was a pleasure to work with while buying my home. She was very adaptable to the challenges we had due to the pandemic and the fact that I did not live in the area.

She showed me homes via video calls and also in person. She was very good at describing the home and answering all the questions that I had.

I also liked how honest she was about the pros and cons of the homes and was very knowledgeable when it came to who to use for inspections.
Agent Annalise was incredible, and we are so grateful we had her as our agent for the purchase of our first home.

She truly goes above and beyond, and we felt like we were in good hands throughout the process. Her passion for home ownership and dedication to her clients is so inspiring. Highly recommend!
Annalise helped us with the sale of a property and the purchase of another in a very short time frame. She is professional, prompt, and a good communicator.

She made the process understandable and she was a pleasure to work with through the entire process. I would highly recommend her to anyone looking to sell or buy a property.
Thank you, Annalise!